Press Release
St Francis and ALMCOR announce sale of 80 acres of land at prime logistics development site in Derbyshire to BentallGreenOak and Equation Properties.
Development land is situated within its Horizon 29 scheme which extends to 140 acres in total capable of accommodating 1.4M sq ft of prime warehouse and logistics space.
ALMCOR and St. Francis Group sell 80 acres of Logistics Development Land at Horizon 29, North Derbyshire, to BentallGreenOak and Equation Properties
Bolsover Land Limited ('BLL'), a joint venture between ALMCOR (formally known as iSec) and St. Francis Group, has sold over 80 acres at its 1.4 million sq. ft. Horizon 29 warehouse and logistics development to BentallGreenOak ('BGO') and their development partner, Equation Properties for £39.9 million.
BGO and Equation will develop up to 1.2 million sq. ft. at Horizon 29 across the 140-acre strategic brownfield site located adjacent to Junction 29A of the M1 and Markham Vale.
Horizon 29, formerly the Coalite works, was acquired by BLL in 2012. The site has been remediated and core infrastructure constructed to allow for development to further consolidate Horizon 29 as one of the East Midlands' premier industrial and logistics location.
BLL retains over 33 acres for further development which will be brought forward alongside the BGO development.
Rupert Wood, Head of Strategic Land at ALMCOR, said: "This is an excellent deal for the JV having bought the site in 2012. It will drive forward the delivery of Horizon 29 while allowing ALMCOR to release capital to recycle it into other substantial projects that we are bringing forward, such as Thames Enterprise Park in Thurrock. Working with our JV partner, St Francis Group, we have delivered a warehousing and logistics site into an increasingly constrained market at the right time demonstrating our credentials as strategic land specialists."
Gareth Williams, Development Director at St Francis Group, said: "This sale highlights the expertise within the Group and the wider Joint Venture to unlock technically challenging brownfield sites, and to complete significant highway and service infrastructure to create a development ready site capable of immediate development. Having jointly invested significant funds to achieve this in time to capitalise on rising demand for serviced land, we are delighted to have completed this sale to BGO and to have secured a programme of speculative development at Horizon29."
Gareth Purcell, Managing Director at BentallGreenOak, said: "We are delighted to have closed on the acquisition. The first phases of the site already benefit from Reserved Matters planning consent and we will be commencing speculative development works on site during Q2 with the first units completing by year-end. This deal, which completed on Christmas Eve, closes out a very busy year for BGO's UK logistics platform, with us having acquired land to deliver c. 5m sq.ft. of new logistics space with our partners at Equation Properties in addition to a further 3.7m sq.ft. of standing assets across a total of 12 separate transactions."
BLL was advised by JLL and Clyde & Co and BGO and Equation were advised by Burbage Realty and Taylor Wessing.
For further information on the development visit: www.horizon29.com
– Ends
For further information and media enquiries, please contact:
Nick Brown – MOMENTUS Group
T: +44(0)7590 076105
E: nick@momentus-group.com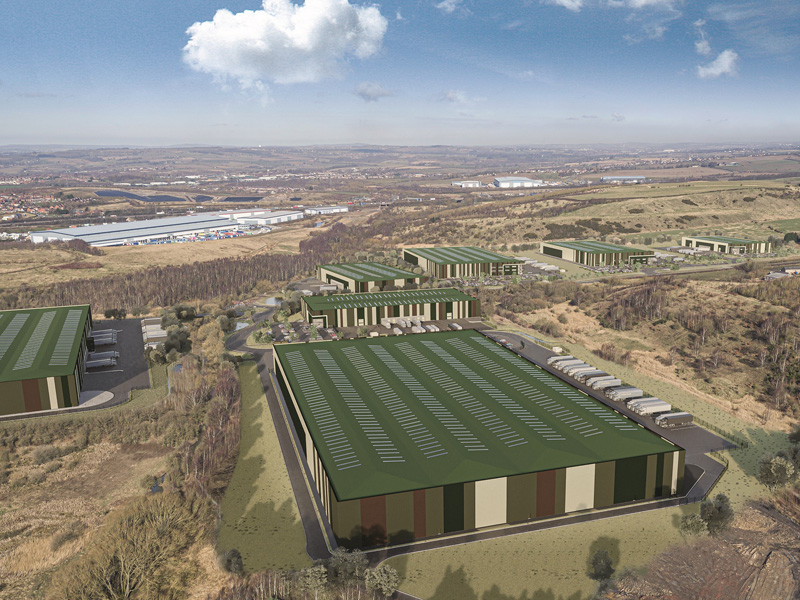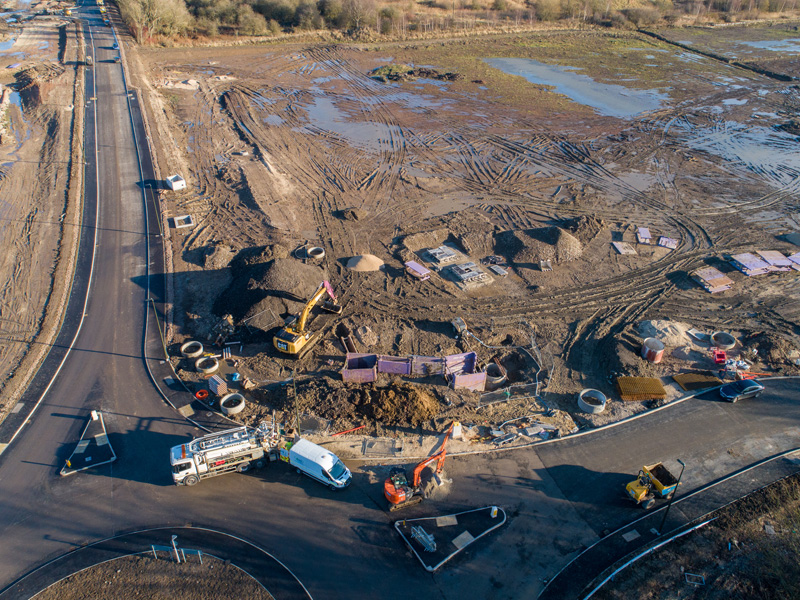 Notes to Editors
About St Francis Group
St Francis Group is leading UK-based property development & investment group and an expert in brownfield development and regeneration.
Founded in 1973, it has established itself as an innovative owner, manager and developer of high quality commercial and residential property. With in-house financial resources and a dynamic management team, it adopts a highly successful approach to brownfield renewal with opportunistic acquisitions, joint ventures, asset management and where necessary, a longer-term strategic approach.
St Francis Group's development pipeline covers all market sectors but with a particular emphasis on commercial and residential brownfield opportunities. The Group currently managing the delivery of remediation and infrastructure projects to create residential plots and in excess of 850,000 sq. ft. of commercial space to meet present day occupier requirements across its portfolio.
St Francis Group has access to a wide range of demolition, decommissioning, decontamination and remediation specialisms enabling it to manage risk extremely effectively and often to the benefit of sellers.
For further information visit: http://stfrancisgroup.com/
About ALMCOR:
ALMCOR, previously known as iSec, is a leading real estate investment and asset management business.
It operates across four distinct revenue streams, which are:
Strategic land – specialising in delivering large complex strategic projects in key growth locations focussed on industrial and logistics and residential sectors using energy, transport and major infrastructure improvements to deliver optimised returns.
Retail Warehousing – in partnership with PGIM seeking opportunistic income and capital returns from investment in the UK retail warehousing space and exploiting the increased volatility, return and opportunity in this sector.
Residential and Mixed Use – seeking to partner with institutional investors in the aggregation of single-family housing in regional England through direct acquisition of built stock residential property or via the forward funding of housebuilders. ALMCOR is also proposing to create a bespoke management function to compliment this investment strategy.
Existing Investment Portfolio – ALMCOR owns a portfolio of income producing assets across regional England, mainly in the industrial sector, and is continually seeking new value opportunities.
ALMCOR is managed by a team of experienced real estate professionals led by the Chief Executive Officer, Jonathan Whittingham. The business operates independently, but forms part of a wider portfolio of businesses owned by MARCOL, with separate interests in real estate, health care and technology.
About BentallGreenOak:
BentallGreenOak is a leading, global real estate investment management advisor and a globally-recognized provider of real estate services. BentallGreenOak serves the interests of more than 750 institutional clients with approximately $69 billion USD of assets under management (as of June 30, 2021) and expertise in the asset management of office, industrial, multi-residential, retail and hospitality property across the globe. BentallGreenOak has offices in 24 cities across twelve countries with deep, local knowledge, experience, and extensive networks in the regions where we invest in and manage real estate assets on behalf of our clients in primary, secondary and co-investment markets.
In Europe, BentallGreenOak is a leading investment manager with over 50 professionals and $10.5 billion USD in AUM across debt and equity, with strategies spanning from Core to Value-Add and Development, with its own internalised operating capability. Since 2014, the firm has acquired, developed or is currently developing over 200 European logistics assets comprising over 66 million square feet (6.1m sq.m.)
BentallGreenOak is a part of SLC Management, which is the alternatives asset management business of Sun Life.
The assets under management shown above includes real estate equity and mortgage investments managed by the BentallGreenOak group of companies and their affiliates, and as of 1Q21, includes certain uncalled capital commitments for discretionary capital until they are legally expired and excludes certain uncalled capital commitments where the investor has complete discretion over investment.
For more information, please visit www.bentallgreenoak.com